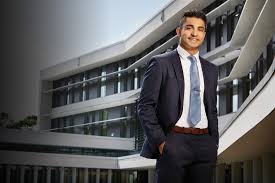 Future Prospects for BBA
BBA Program provides exciting career opportunities in different sectors such as Finance, Sales and Marketing, consulting practices and Human Resources. BBA graduates can enrol for most sought professional courses like CA, ICWA and CS. They can enrol for post-graduation courses such as MBA and MCA depending on their choice. The students also have good scope in fields such as accounting, real estate, information systems and entrepreneurship. The students can also prepare for bank recruitment examinations for building a career in the banking domain.
Job Opportunities
After completion of this course students can look forward to work in areas like FMCG, Consumer Durables, Advertising Agency, Advisory & Law Firms, Banking, Information Technology, Insurance & Non-Banking Finance Sector, Aviation, Fashion Industry, Real Estate & Tourism & Hotel Management. Designations offered are, like, Marketing Manager, Sales Manager, Channel Head and Key Accounts Manager. They can expect a handsome salary and an exciting career. Students can also pursue higher education like core MBA and other sectoral MBA's like MBA- Logistics & Supply Chain Management.
CONTACT US:  +91( 9977802220 , 7312026000) info@isbaindore.in